"Hanami" like a pro: Our tips, an event round-up & a cheery cherry Cosmo recipe!
By Thomas Martin, Edible DC Contributor
The annual National Cherry Blossom Festival is peak outdoor time, with stunning rosy vistas of trees are transformed into clouds. And DC doesn't disappoint locals and tourists with ample opportunities for hanami, the Japanese word for cherry blossom viewing. Although the stars of the celebration are the flowering trees, this annual festival encourages us to welcome spring with arms wide open and remember the international spirit of goodwill that spurred Mayor Yukio Ozaki of Tokyo to give 3,000 cherry blossom trees to the United States in 1912.
The Tidal Basin is a classic destination—though to beat the crowds, you might want to come very early in the morning or late in the evening. You could even arrange a yozakura, or a nighttime hanami celebration, with your friends.
So, how to enjoy? We've got ideas.
Build an all local picnic basket and think pink!
Here are some food and drink items we love that you might incorporate into your hanami picnic basket:
Astro Doughnuts
This beloved spot for fried chicken doughnut sandwiches is bringing back their iconic cherry blossom doughnut on March 18, featuring a cream cheese glaze and a decadent filling of cherry jam. (Astro Doughnuts & Fried Chicken, 1308 G St NW)
Bullfrog Bagels
Maintaining three locations around the District, Bullfrog Bagels offers a variety of bagels that are hand-rolled, boiled, and baked on the premises. (Bullfrog Bagels, 317 7th St SE, 1341 H St NE, 2800 10th St NE)
Capital Kombucha
Capital Kombucha's special-edition cherry blossom kombucha is made with cherry purée, rose water, and honey, and makes for a satisfyingly cool beverage to finish off a picnic on a warm spring day. (Capital Kombucha drinks can be found in Trader Joe's, Yes! Organic Market, Sweetgreen, and elsewhere.)
JRINK
Always dedicated to promoting seasonal flavors, JRINK will release "Spring Me Up", a hibiscus almond milk, this spring to help you celebrate hanami with a chic-looking beverage. (Locations in Foggy Bottom, Adams Morgan, Union Market, and more. See all locations here.)
The Capital Candy Jar
This local confectionery is releasing several cherry blossom-themed treats, such as chocolate-covered oreos, pretzel rods, chocolate bark, and popcorn. (The Capital Candy Jar, 201 15th St NE)
Ivy City Smokehouse
Ivy City Smokehouse's smoked salmon would be a perfect accompaniment for a Bullfrog Bagel. Their smoked white fish salad would also make for a great bagel spread. (Ivy City Smokehouse, 1356 Okie St NE)
Local Rosés
Some of Edible DC's favorite local rosés would be great additions to your hanami picnic basket: check out rosés from Early Mountain Vineyards, Walsh Family Wine, and others here.
Seylou Bakery & Mill
This local bakery offers a wide range of baked good made with whole grain and organic flours. (Their flours are even milled in-house!) Vegan and wheat-free treats are also available. (Seylou Bakery & Mill, 926 N St NW Suite A)
Last but not least…check out the delicate spring produce from your local farmers markets!
With the tender season comes a wealth of new offerings at the DMV's many local farmers markets. Here's a list of some of our favorites.
Or...go out and try the seasonal specials, events and classes at local restaurants!
Ticket me this: On Friday, April 5th chef and restaurateur, Daniel Boulud, alongside Executive Chef Nicholas Tang, will host a ticketed spring feast dinner at DBGB, in celebration of Washington, D.C.'s Cherry Blossom Festival. Chefs Daniel and Nicholas will prepare a four-course prix-fixe menu with paired wines, in DBGB's main dining room, located in CityCenterDC. Guests can purchase tickets for $148 per person (excluding tax and gratuity) by visiting the website, and reservations are available any time between 5 p.m. – 10p.m. Chef Daniel will be present throughout the night to chat with guests and introduce each course.
On April 6, the Willard InterContinental and SPAGnVola, recognized by National Geographic as one of the world's best chocolate shops, will host a two-hour hands-on chocolate truffle making class. Guided by Head Chocolatier Crisoire Reid from SPAGnVOLA, participants will learn the artisan technique of tempering chocolate, the process of making chocolate ganache, and the steps to using ganache to handcraft your own delicious truffles to take home. Attendees will also have the opportunity to taste a variety of SPAGnVOLA's signature bon-bon's and truffles all while hearing from Eric Reid co-owner of SPAGnVOLA, on his experience as a cacao grower, and chocolate maker. Time: 3-5 p.m. Price: $65 per person or $100 per couple.
At Buttercream Bakeshop, cake designers and dessert superstars, Tiffany MacIsaac and Alex Mudry-Till are doing a twist on a childhood favorite, the Hoho just for Cherry Blossom season. The snack cakes are rolled up and filled with a Cherry Buttercream Icing inside. Available as a special for $4.50 each.
BOURBON STEAK at Four Seasons is gives a nod to Japan and its gift of our beloved cherry trees, as executive chef Drew Adams presents his version of a Katsu Sando: richly marbled cuts of A5 New York Strip Steak, accompanied by aromatic Shiso, Pickled Turnip, and rich Rutabaga Sauce, built on a sandwich on an authentic Japanese Milk Bread Parker House Roll. The savory combination is artfully served in a Bento Box – crafted from the Sakura wood of cherry blossom trees, and is available for $100. The restaurant will also be debuting a Sakura Spritz cocktail for $18, made with Raw Honey Syrup, Lindera Farm's Cherry Blossom Vinegar, Yuzu, Roku Gin, topped with soda.
Occidental Grill & Seafood is celebrating with an effluvious Sour Cherry-Yuzu Gyoza for $10. The fried "dumpling" dessert has a Sour Cherry-Yuzu Filling, a blend of cherry jam and yuzu syrup. Served alongside of a scoop of fragrant, Cherry Blossom Gelato. Yum!
At the Watergate Hotel's The Next Whisky Bar, a delicious special for the season is the Cherries Jubilee to share for $19, presented with Macaron Cherry Blossom Cremeux and Nougatine.
Oceanaire is featuring cherry-themed cocktails in honor of the season. Cocktails are priced at $14 each and will be available through the month of April, the In Bloom and the Cherry Blossom Cosmo. They were kind enough to share the recipe!
The Cherry Blossom Cosmo
1.5 ounces of Grey Goose Cherry Noir
1 ounce of lemon juice
1 ounce of cranberry juice
1/2 ounce of Aperol
1/2 ounce of simple syrup
Luxardo cherries
Shake all the ingredients with ice, strain into a coupe glass. Garnish with a luxardo cherry.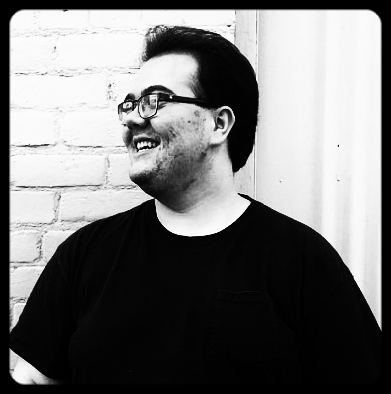 Thomas Martin is a junior at Yale University working toward his bachelor's in English. A native of La Plata, MD, Thomas has worked as an intern, writer and social media specialist at Edible DC for a year.